Sales & Management Training
"Here for the journey, not just the drive"
We are delighted to be partnering with Happy Workplaces to provide you and your team with the skills and motivation they need to increase sales and improve profitability. With a wealth of industry experience working with manufactures, dealer groups, teams and individuals, they have a proven track record in delivering results.
Whether your challenge is to boost vehicle sales and profits, improve customer retention, increase activity in after-sales or to create a world class customer experience, we can now offer a comprehensive range of automotive focused training, including IMI Accredited/Assured, Finance and Used Vehicle Management courses, designed to help you meet and exceed your business goals.
Courses Available
Excellence In Aftersales
Sales Retreat
Finance and Insurance IMI Accreditation
IMI Quality Assured Vehicle Management
Lead To Succeed
Bespoke Courses
Excellent In Aftersales
The customer journey doesn't end with the sale of a vehicle, that's just the start. Providing good after-sales service shows your customers you want to build a long-term relationship with them, earn their loyalty and keep their business.
The key to customer retention and winning the client's heart lies in providing an exceptional level of after sales care that makes you stand out from the competition. This dynamic workshop will help you and your team to excel, rewarding you with increased revenue and customers who return to your dealership time and time again.
Duration: 2 Days, 9.00am - 4.00pm
Location: Lincoln
Further details, availability and booking: Book Here!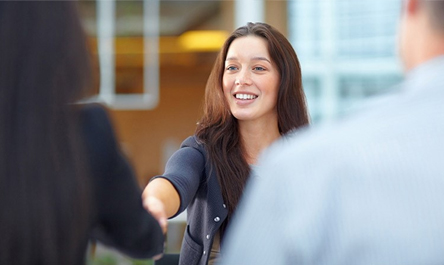 Finance and Insurance IMI Accreditation
Is your business exposed to the risk of financial mis-selling? The scrutiny from the FCA around potential mis-selling of finance products has brought into sharp focus the shortfalls of current systems of training and development.
The SAF test, for example is woefully inadequate as a tool for knowledge transfer - it evidences you have passed a test, not that you have gained any knowledge or can evidence any skill.
Preparing for the IMI F&I assessment however is about genuine knowledge transfer and equips delegates with the skills and knowledge to present professionally and skilfully in today's marketplace.
Duration: 3 Days (split over 3 weeks), 9.00am - 5.00pm
Location: Milton Keynes
Further details, availability and booking: Book Here!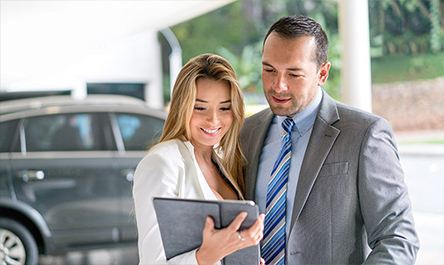 IMI Quality Assured Used Vehicle Management
Our years of experience and expertise in all areas of used vehicle management mean that we are able to offer The UK's only IMI Quality Assured Programme in used vehicle management.
We believe that dealers who are truly able to understand the dynamics of this new market place, the impact it will have on business and how to adapt their stock management and sales approach, will not only survive but thrive in this new environment
Glass's guide is among the many industry sources reporting for some time that the used car market is starting to reach the long-predicted tipping point into oversupply, with values coming under pressure as a result. They expect this trend, fuelled by the large number of one to three year old vehicle returns from the ongoing boom in new car PCP's, to continue for the foreseeable future.
Highly successful dealers always have one thing in common, they understand Used Cars. Indeed, to have any chance of making a satisfactory profit in the retail motor industry you must have a successful used car operation pumping profit on to your bottom line, day in day out.
Duration: 2 Days, 9.30am - 4.00pm
Location: Lincoln
Further details, availability and booking: Book Here!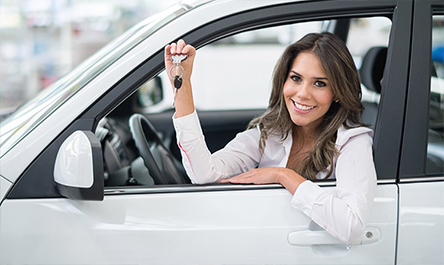 Sales Retreat Automotive
Do all your sales team perform to the same high standards, consistently? Has your existing sales training delivered a world-class performance? Do all your team possess a positive winning attitude?
With a wealth of industry knowledge and experience, we will inspire your sales team to achieve their true potential with proven strategies that guarantee to deliver results. Modern technology has provided today's consumer with unprecedented choice and the ability to clearly evaluate products and services. They demand value for money and a great customer experience. It should be your goal to exceed these expectations, differentiating yourself from the competition and enabling you to secure the best deal for your business.. This is a challenge for even the most experienced of sales staff, but this is an area where we will give you the edge.
Duration: 2 Days, 9.00am - 5.00pm
Location: Lincoln
Further details, availability and booking: Book Here!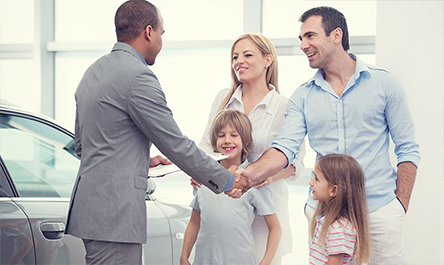 Lead To Succeed
With 3 clearly defined learning modules, it has achieved great success and gained recognition as pioneering the way in developing great leaders. The programme will take you on a developmental journey in which you will discover more about yourself; your skills, abilities, beliefs and limitations.
At the end of each module the delegate will be given a series of tasks to deliver in their own workplace which have been designed to support their learning experience. Each delegate will be assigned their own mentor who will provide support, review project work and give constructive feedback throughout the programme.
Duration: 6 Days (split over 3 weeks), 9.00am - 5.30pm
Location: Lincoln
Further details, availability and booking: Book Here!